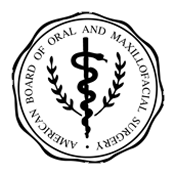 Oral and maxillofacial surgery requires up to six additional years of hospital-based surgical and anesthesia training. As an Oral and Maxillofacial Surgeon in the Austin area (Lakeway and Bastrop), Dr. Alford manages a wide variety of problems relating to the mouth, teeth, and facial regions. Our practices include a full scope of oral and maxillofacial surgery services with expertise ranging from wisdom teeth removal surgery and dental extractions to dental implants and corrective jaw surgery. We diagnose and treat facial pain, facial injuries, and TMJ (jaw joint) disorders.
We are dedicated to providing you and your family with a painless, safe, and comfortable experience in a caring and compassionate environment. Our administrative staff will gladly file all insurance claims and we are providers on many plans. We are happy to help with any insurance questions you may have.
We know you have a choice when choosing your health care providers and we will do our best to give you a positive and successful experience. We are here to serve.
Why an Oral Surgeon in the Austin area?
Oral surgeons are the only dental specialists recognized by the American Dental Association who are surgically trained in a hospital-based residency program for a minimum of four years. Training focuses on bone, skin, and muscles of the face, mouth, and jaw with an emphasis on function and esthetics. Our doctors are Board Certified Oral and Maxillofacial Surgeons.
By meeting this standard our office has committed to maintaining safety and quality in a surgery facility.
Visit www.myoms.org to learn more about Oral and Maxillofacial Surgeons.